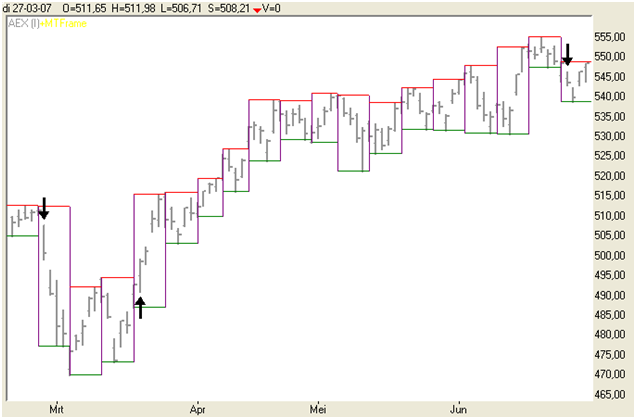 The Multiple Time Frame (MTF) strategy assumes 2 different time frames. Daily prices or weekly prices are default, but 1- and 5-minute intervals are also possible.
Click here to work with MTF inside a real time trading platform.
The concept of this method differs from other indicators in that it applies multiple time frames. The use of weekly prices reduces interference in the daily prices and consequently the number of false signals. The rules are simple and go as follows:
The trend is rising if the closing price ends above the previous week's highest price (buy signal).
The trend is falling if the closing price ends below the previous week's lowest price (sell signal).
The MTF method is often used together with other trend-following indicators, like an MACD or a Dual MA, which serve as confirmation of the MTF signal.

PARAMETERS
N/a
BUY AND SELL SIGNALS
If the closing price breaks the upper line of the previous week's price range, then a buy signal is generated. But if the lower price range is broken, a sell signal is triggered.
DIVERGENCE
N/a
INDICATOR TYPE
Trend-following
This example shows a Multiple Time Frame Indicator.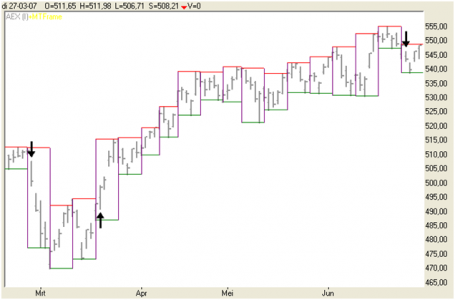 ---
---